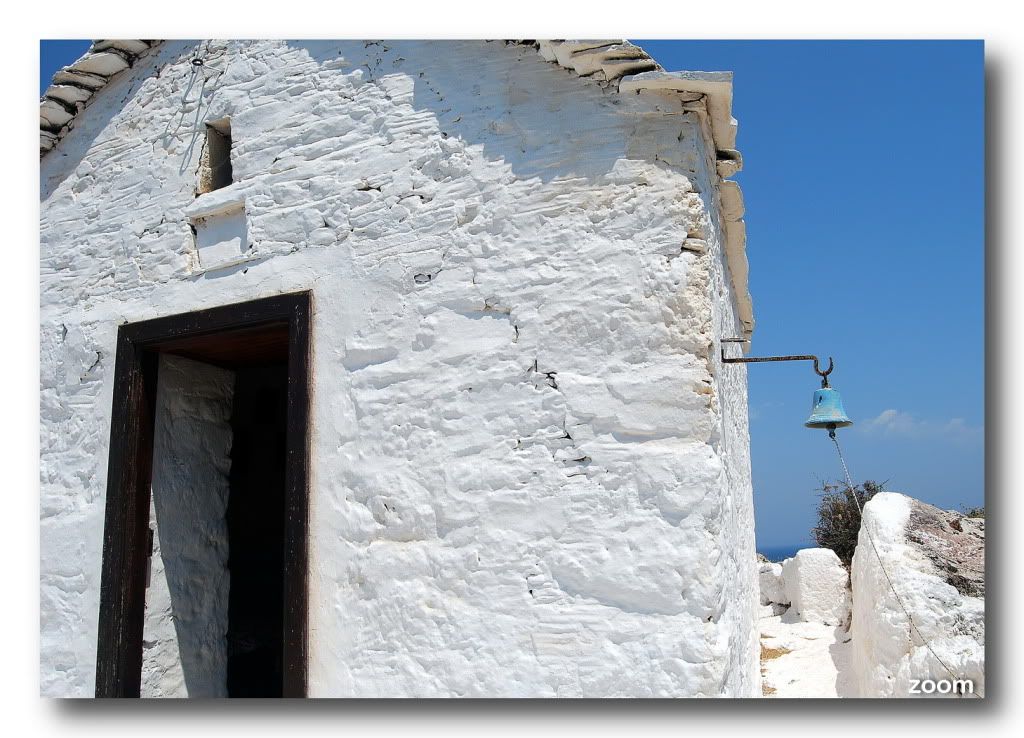 Vourliotes Samos Island Greece
On the 16th km of the road that connects Samos Town with Karlovasi, is the detour that after 5 km leads to the village of Vourliotes. It is located on an altitude of approximately 300 meters above sea-level.
It is one of the first villages of the island and it has been built at the end of 16th or beginning of the 17th century. It's first inhabitants came from the village of Vourla in Asia Minor (ancient city of Clazomenes) and from this village its name derives from.
It is located in a area with lush vegetation, covered with pine trees and vineyards. There's abundance of water and the village has many narrow streets and traditional houses. In general it's a very nice village with a great view to the north.
One km before the village detour and on the beach is the settlement of Avlakia which once was the seaport of Vourliotes. Nowadays this settlement is developing on its own because of tourism.
Two km to the south and on an altitude of 460 meters, in a fascinating environment is the monastery of "Vronta" or "Panagia Vrontiani" (Holy Mary of Vronta). It has been built in 1566 by the monks (and brothers) Iakovos and Makarios and is dedicated to Holy Mary. It contains many frescos, a wonderful wood carved icon screen and many ecclesiastic utensils. The devastating forest fire of 1999 caused the partial destruction of this monastery.
The village residents are mostly occupied in agriculture and especially viniculture. There are cafes in the village square where you can enjoy lunch or dinner. From here you can also go for a walk on the Karvounis mountain following various mountain tracks.
The settlements of Avlakia with 28 residents, Kampos with 75 and Vronta monastery with 31 residents also belong to the Community of Vourliotes.
Its highest ever-recorded population was recorded in the 1928 census, 1638 people.
source :
www.samosin.gr